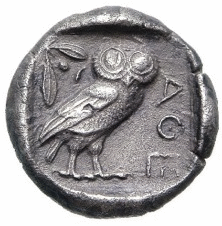 NOCTUA
La tradizione filosofica dall'antico al moderno
History of Philosophy from the Ancient to the Modern Age
Redazione e comitato editoriale / Editorial staff and scientific board

Noctua è una rivista a revisione paritaria che mira a rendere disponibili in Diamond Open Access contributi che rappresentano lo stato dell'arte sui problemi della storia della filosofia dai suoi inizi all'età moderna, con particolare attenzione per la filosofia medievale e fino alla prima modernità. Sono egualmente pubblicati contributi in ambiti affini, quali la storia delle idee, la storia intellettuale e la storia della scienza. La rivista pubblica due numeri l'anno, ed è legata alla collana Quaderni di Noctua.




Noctua is a peer-reviewed journal which aims to make available, in a Diamond Open Access format, outstanding contributions on the problems of the history of philosophy from its beginnings to the modern age, with a focus on medieval and early modern philosophy. It accepts contributions in the kindred fields of history of ideas, intellectual history and history of science as well. Noctua is a biannual journal, and is related to the book series Quaderni di Noctua.
Contatto principale / Main contact: stefano.caroti@unipr.it
E-theca OnLineOpenAccess Edizioni
ISSN 2284-1180
Indicizzata / Indexed in Scopus, DOAJ, ERIH PLUS, PhilPapers, Index Copernicus Journals Master List, Regesta Imperii, ROAD, Library Hub Discover, Mir@bel, Sudoc.
Fascia A ANVUR per le aree 11/C5 e 11/C2, 2016-. / ANVUR A-Class for sectors 11/C5 and 11/C2, 2016–.
Deposito presso / Archived at Biblioteca Nazionale Centrale di Firenze (Magazzini Digitali) – archive-it.org