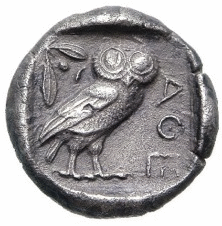 QUADERNI DI NOCTUA
La tradizione filosofica dall'antico al moderno. Studi e testi
History of Philosophy from the Ancient to the Modern Age. Studies and Editions
Redazione e comitato editoriale / Editorial staff and scientific board

I Quaderni di Noctua sono una collana di studi ed edizioni di fonti primarie a revisione paritaria, che mira a rendere disponibili in Open Access contributi che rappresentano lo stato dell'arte sui problemi della storia della filosofia dai suoi inizi all'età moderna. Sono egualmente pubblicati contributi in ambiti affini, quali la storia delle idee, la storia intellettuale e la storia della scienza. La collana è legata alla rivista Noctua.




Quaderni di Noctua is a peer-reviewed book series which aims to make available, in an Open Access format, outstanding contributions – monographs, collective volumes, and editions of primary sources – on the problems of the history of philosophy from its beginnings to the modern age. It accepts contributions in the kindred fields of history of ideas, intellectual history and history of science as well. The series is related to the journal Noctua.
Contatto principale / Main contact: stefano.caroti@unipr.it
E-theca OnLineOpenAccess Edizioni
ISSN 2723-9225
Deposito presso / Archived at Biblioteca Nazionale Centrale di Firenze (Magazzini Digitali) – archive-it.org